Build
The continuous overflow box (COFB) will span the entire length of the tank ensuring even filtration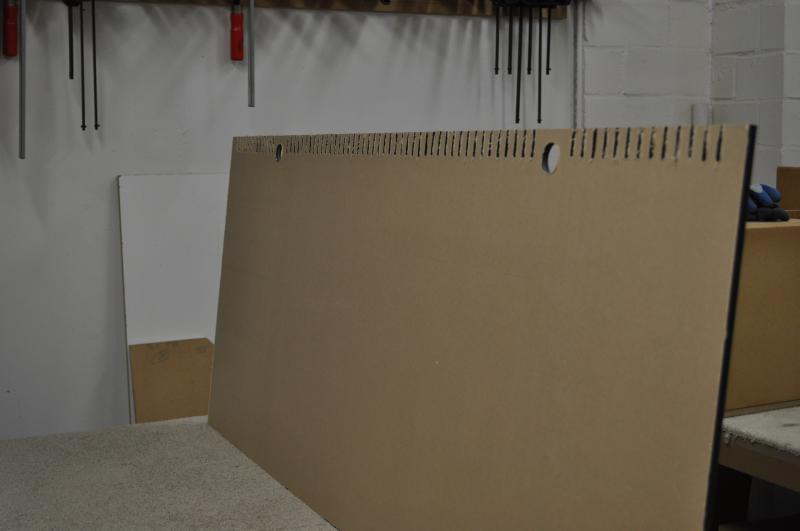 COFB will be braced against the back of tank.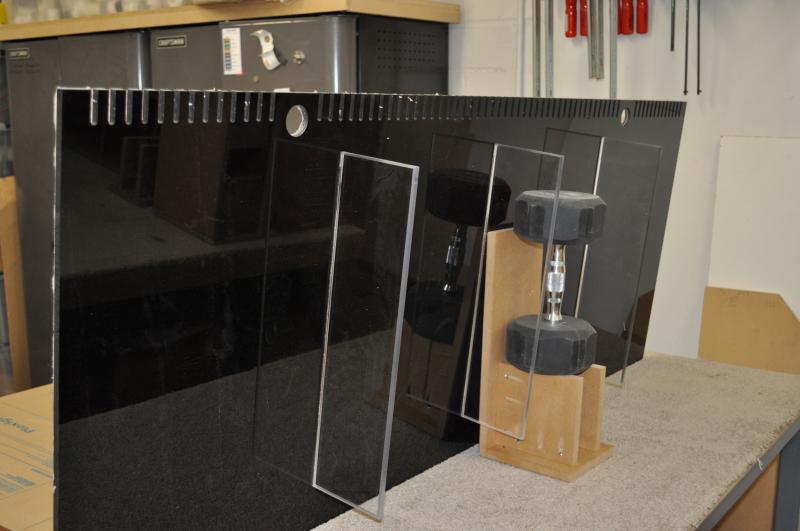 Sides being put on the COFB.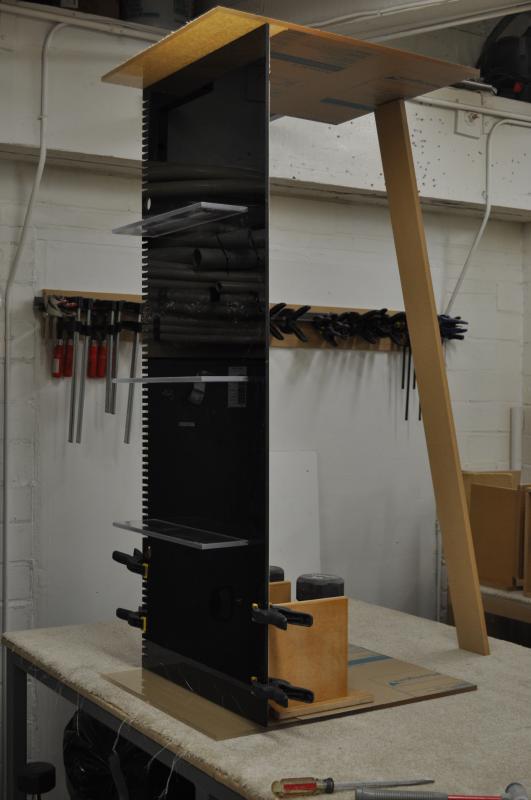 Another view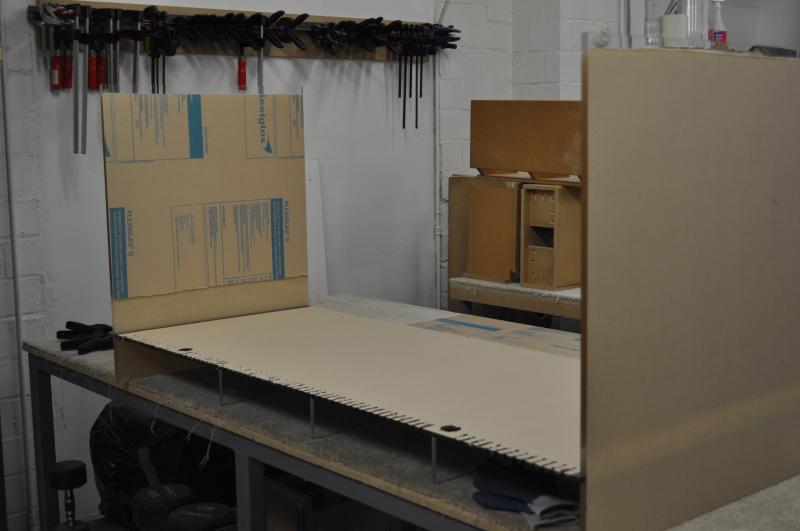 The back waiting to be joined to the sides and supports.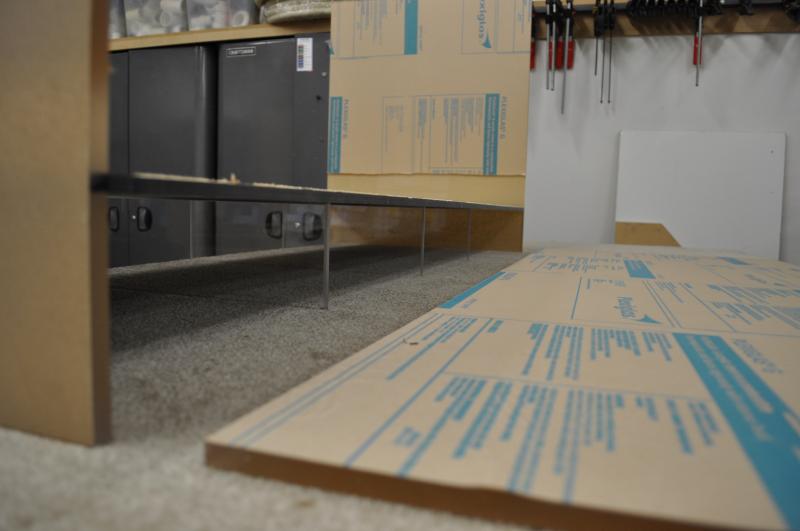 Perfectly glued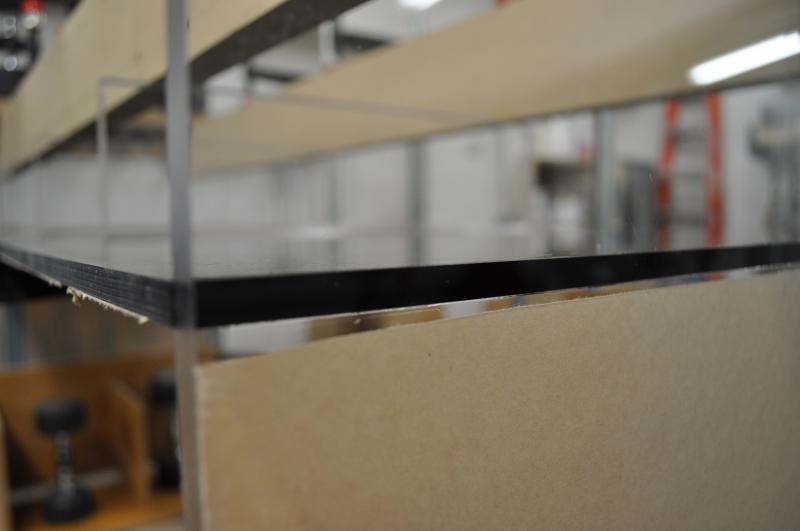 Another shot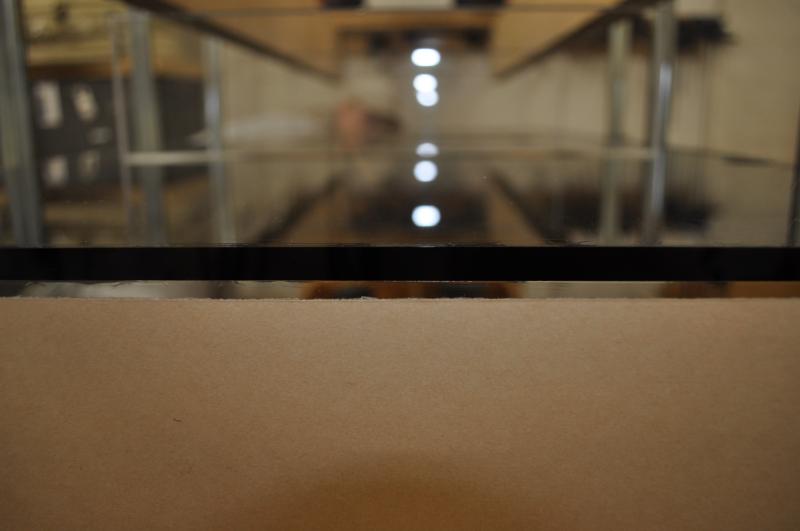 The back of the tank is now on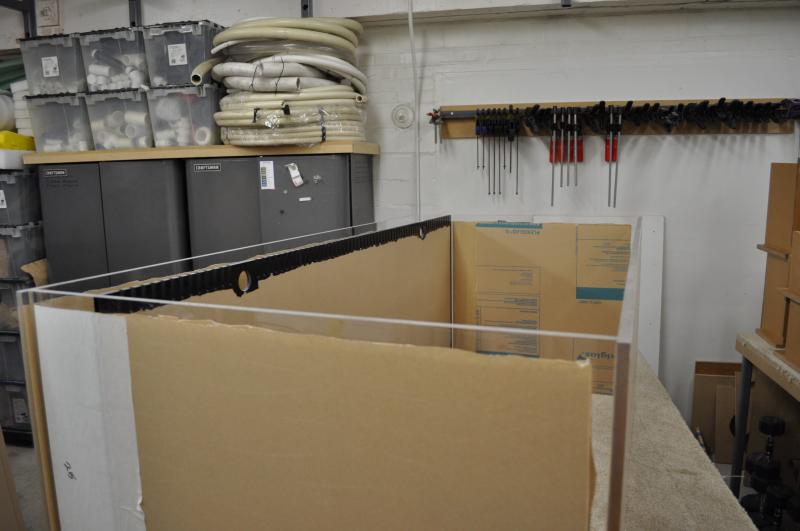 Close up of the COFB and the side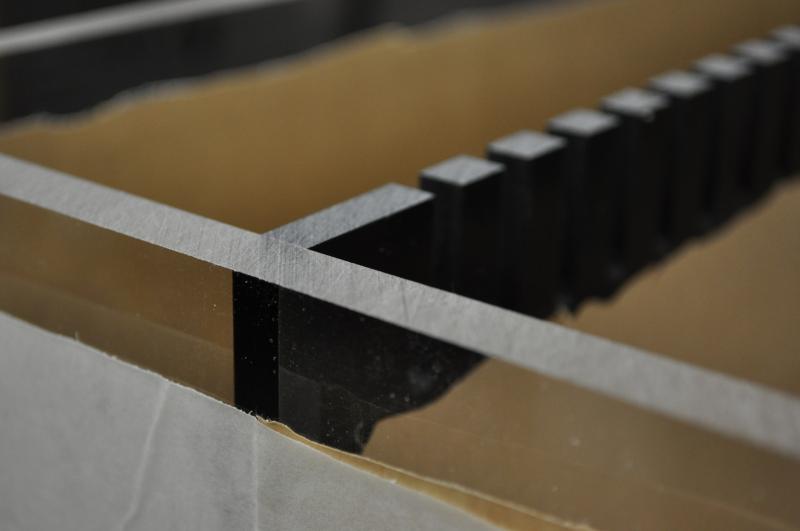 Better view of the COFB
The COFB and one of the two return holes.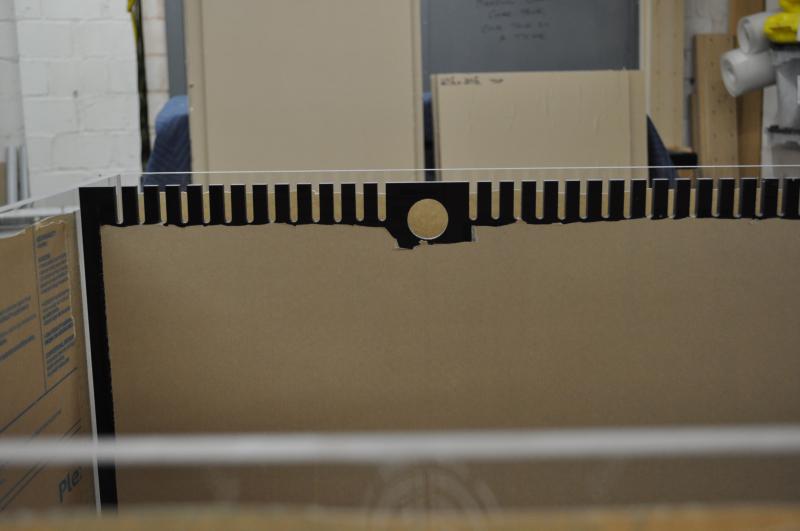 The top. Not many builders do a single opening
All edges are polished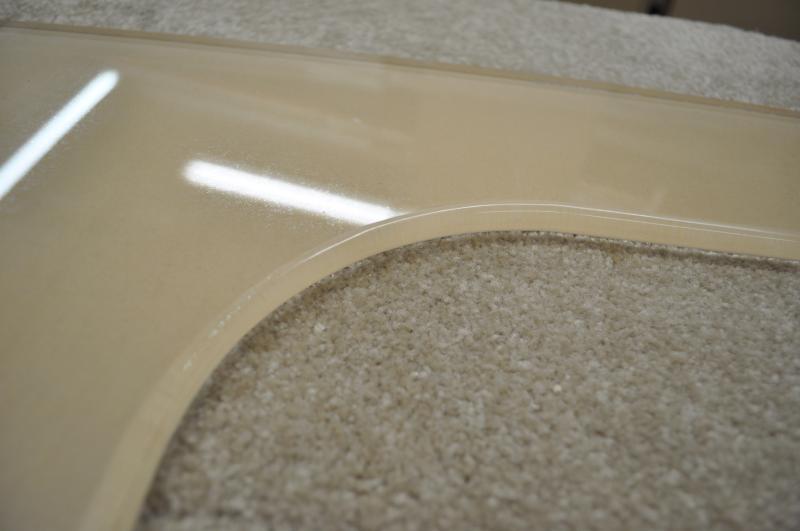 Close-up of the front joined to the side.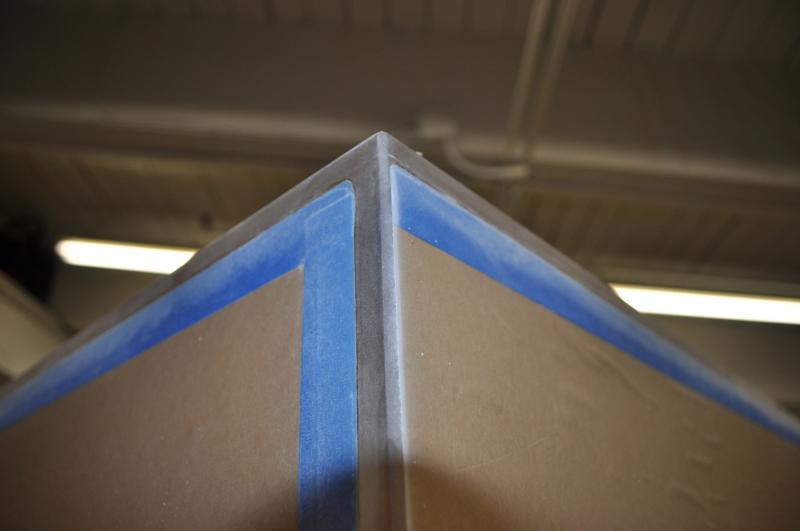 It's finished!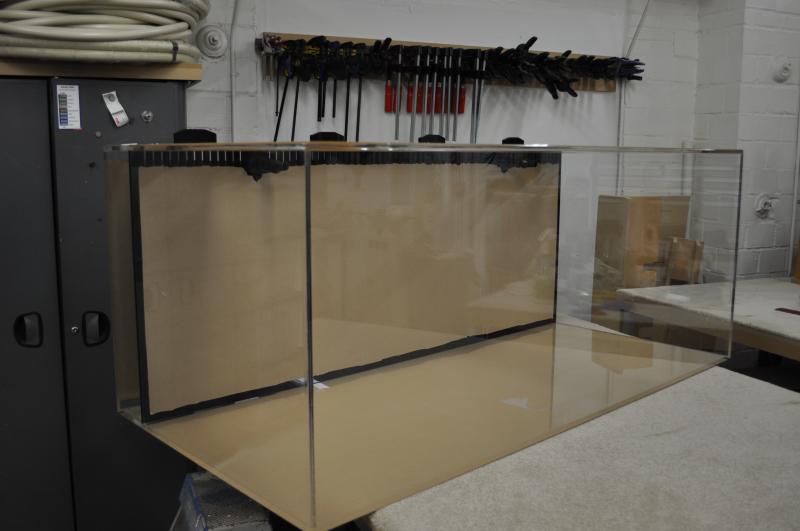 Another view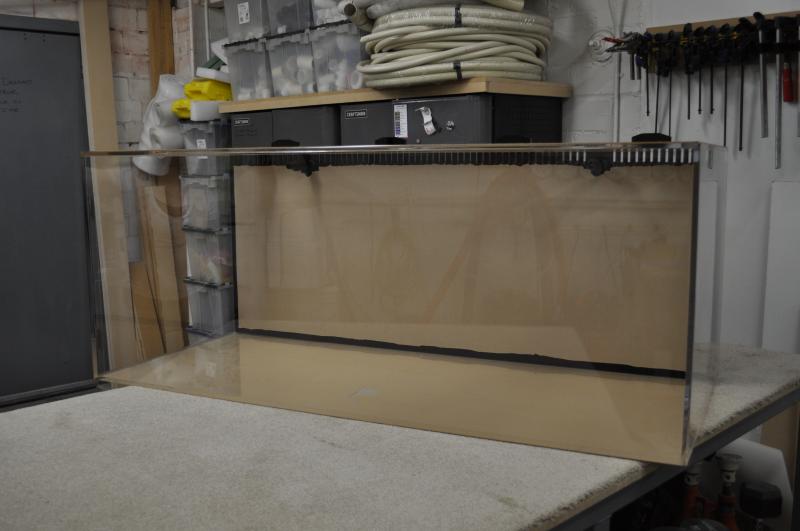 Top with some plumbing installed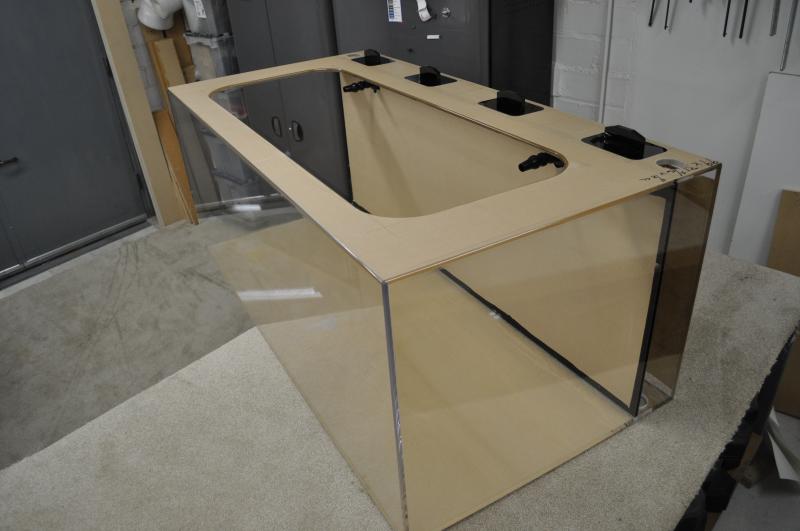 Shrink wrap, then 1/8" foam, then more shrink wrap, 1" insulation an all sides
1/2" OSB Plywood for the crate. Shipped out on 12/12